Recently, bicycling and pedestrian advocates in the town where I live have been managing to make a bit of headway in an otherwise car-centric culture that's typical of almost all U.S. cities.
After being ignored, and then laughed at, we're now at the stage — if you recall the Gandhi quote — where the opponents to safe streets are fighting back. They want to make sure that our Central avenue, currently an uncrowded four-lane road, stays that way (even though the speed limit is 25 MPH).  Ironically, I think it's the same people that are against providing for other forms of transportation who also complain about too much traffic (by other drivers, of course).
Our local advocacy group BikeWalkAlameda started a petition — both an online petition and the old-fashioned type — to show that there is support for safer streets for people of all ages.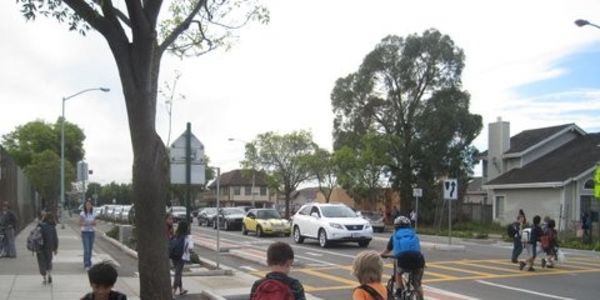 If you live in, or near, the town of Alameda (or even if not!), I invite you to add your name.